The ancestors of Furushou Family moved from Kikuchi-gun Toride Mura (now Kikuchi city Shichi-Jo Machi) to Minami-Shin Tsuboi Mura (now Kumamoto city Tsuboi 2) in the Tempou era (between 1830's to 1845) and founded tobacco manufacturing business. In the early Meiji period, Hoshisan Tobacco has grown remarkably that the quality of which was widely recognized.
However, tobacco became the state monopoly of the country afterwards. In the year Meiji 39 (1885), they then shifted their business to the production of soy sauce at Kitasendanba Machi.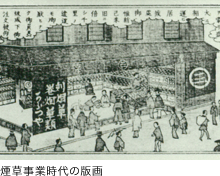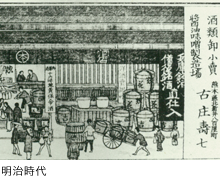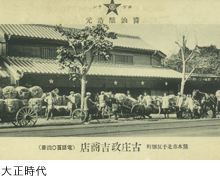 December Meiji 39 (1906)

Founded on December 14, Meiji 39 at 8 Banchi, Kitasenbata Machi

May 5, Meiji 43

Received the gold medal in the soy sauce division at an Expo of domestic production.

Taisho 10 (1921)

Production of miso started in full swing

July Showa 11

The sale of sauces started

July Showa 11

Amino acid production plant was completed
China Incident outbroke

January Show 13

There was a serious labor shortage due to the recruitment of military personnel.

- August

Boiler was completed for the steam inhalation to produce amino acid became possible.

- November

Sauce production started at 14 Bnchi, Kitasendanbata Machi

- December

Miso became a limited sale.

October Showa 15

Hoshisan Limited Partnership Corporation was founded (Hoshisan became a corporate business.)

- Decembrer

14th Furushou Shoyu Partnership Corporation was founded. (The former private practice was once again made a corporate business.)
Constituent general meeting was held.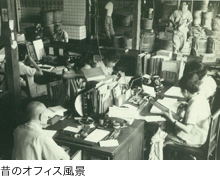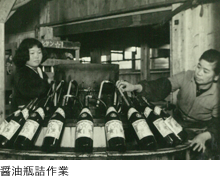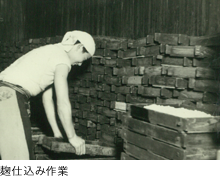 January, Showa 16

1st Corporate business started

- December

8th The Great East Asia War (WWII) broke out

February, Showa 17

Shipping control of miso and soy sauce started

February, Showa 19

The 2nd plant completed its construction and started manufacturing

July, Showa 20

1st Massive air raids were experienced in Kumamoto and hindered production

- August

10th The second massive air raid happened which caused the miso production to collapse.

- August

Day 15 World War II ended

November, Showa 22

Got the first prize at the 1st Postwar Kumamoto Shoyu Fair

March, Showa 25

Food Distribution Public Corporation was abolished, and shipping control of miso and soy sauce was canceled soon after

- April

The era of free competitive market in full-scale began

June, Showa 26

Furushou Sauce Production Limited Company was founded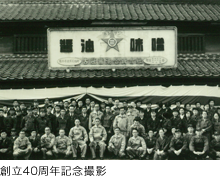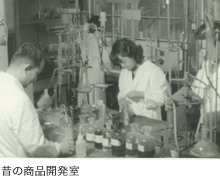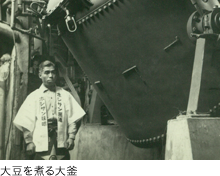 June, Showa 27

26th Unprecedented great flood in Kumamoto city happened and the plant was heavily damaged due to inundation with the water depth of 1.8 meter.

Showa 31

As part of our 50th anniversary commemorative event, the first plant was restored and expanded.

- March

Installed NK style rotating steam cooker for beans, sucessive heat sterillizationer, filtering machines, and expanded steal agitator for miso at second plant.

- November

11th Celebrated 50th anniversary commemorative events

October, Showa 34

New product "Hoshino Aji", our general seasoning, was released in the market

March, Showa 37

Hoshisan's Amakusa branch sales office opened in front of Amakusa Kake Bridge

- November

Hoshisan's factory became a model sanitation plant/facility awarded in the whole Kumamoto Prefecture.

May, Showa 38

Establishment of JAS mark for soy sauce quality check.

- November

Completion ceremony of newly-built Hondo branch sales office was conducted

November, Showa 40

Awarded by Prefectural Governor as a model plant for sanitation for that year

November, Showa 41

Awarded by Prefectural Governor as a model plant for sanitation for that year
5 consecutive wins of the same award since Showa 37

- December

3rd Commemorated the 60th anniversary foundation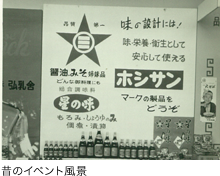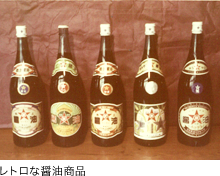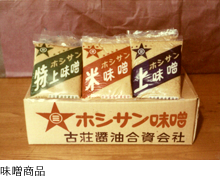 December, Showa 43

Completion ceremony of the newly-built Shimizu Plant was conducted

March, Showa 44

President Masakichi Furushou was awarded Medal with Blue Ribbon as a person of merit in commerce and industry related organization

- November

President Masakichi Furushou was inaugurated as the vice president of Kumamoto Chamber of Commerce

Showa 48

Head quarter and soy sauce manufacturing plant was completed and started their operations.

May, Showa 57

Current President Kanji Furushou assumed office

Showa 58

The most advanced miso factory was completed in the head quarter premises and its operation started

Showa 60

The name Furushou Shoyu was changed to Hoshisan Co., Ltd. and the company organization structure has been changed as well.

Heisei 13 (2001)

We have implemented a plant advancement plan from 2001 and aggressively improve the factory environment.

Heisei 14

In accordance with the changes in times, we have adopted the "spout type nozzle" for our products.

Heisei 17

"Honnakotsu Dekopon" and "Hinokuni Ponzu" received the Kumamoto's Best Souvenir Award, a competition hosted by Kumamoto City in 2005.

Heisei 18

The Centennial Founding Anniversary was held

Heisei 21

In response to diversificaiton of products in the market, pouch filling machines were introduced

Heisei 24

Received the 7th stage or the highest certification of Kumamoto city's HACCP (Hazard Analysis and Critical Control Point)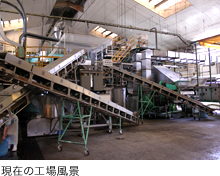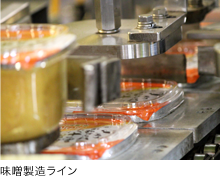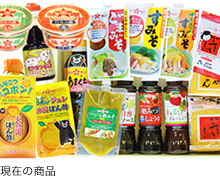 June, Heisei 26 (2014)

Prefectural Governor Prize H26, Kumamoto Soy Sauce Evaluation Competition
"Honzojo Koikuchi", "Honzojo Usukuchi" and "Honjozo Saishikomi"

October, Heisei 23

The 39th National Soy Sauce Evaluation Competition 「Food Industry Director General Award> "Honjozo Shoyu Saishikomi"


October, Heisei 20

The 36th National Miso Competition 「General Food Bureau Director Award」 "Mugimiso Goteishu"



November, Heisei 19

Kumamoto City hosted KUMAMOTO YOKA MIYAGE 2007 Competition. Outstanding Performance Award "Oishii Nomu Su"

November, Heisei 19

The 50th National Miso Competition 「National Miso Industry Cooperative Federation, Chairman's Award」

October, Heisei 19

The 35th National Soy Sauce Evaluation Competition 「Agriculture, Forestry and Fisheries General Food Bureau Director Award」

August, Heisei 19

The 14th Best New Product Award sponsored by the Kumamoto Prefecture Association for the Promotion of Industry Business Award for Excellence for Good Products "Oishii Nomu Su"

November, Heisei18

The 49th National Miso Competition 「National Miso Industry Cooperative Federation, Chairman's Award」

September, Heisei 18

The 34th National Soy Sauce Evaluation Competition 「Outstanding Performance Award」

March, Heisei 18

The 13th Best New Product Award, sponsored by Kumamoto Prefecture Industry Promotion Association, Bronze Award "Honnakotsu Dekopon Hinokuni Ponzu"

November, Heisei 17

Kumamoto City hosted KUMAMOTO YOKA MIYAGE 2005 Competition. The Most Outstanding Performance Award "Honnakotsu Dekopon Hinokuni Ponzu"

November, Heisei 17

The 48th National Miso Competition 「General Foods Bureau Director Award」

September, Heisei 17

The 33th National Soy Sauce Evaluation Competition 「Outstanding Performance Award」

March, Heisei 17

The 32th National Soy Sauce Evaluation Competition 「Chairman's Award」

November, Heisei 16

The 48th National Miso Competition 「Chuo Miso Institute Chairperson Prize Award」

March, Heisei 15

The 30th National Soy Sauce Evaluation Competition 「Chairman's Award」

November, Heisei 14

The 45th National Miso Competition 「All Japan Miso Technical Association Chairman's Award」

March, Heisei 14

The 29th National Soy Sauce Evaluation Competition 「Chairman's Award」and same award from 「Japan Soy Sauce Association Chief Prize」

November, Heisei 13

The 44th National Miso Competition 「General Foods Bureau Director Award」

November, Heisei 12

The 43th National Miso Competition 「General Foods Bureau Director Award」

March, Heisei 12

The 27th National Soy Sauce Evaluation Competition 「All Japan Soy Sauce Industry Association Chairperson Award」

November, Heisei 11

The 42nd National Miso Competition 「All Japan Miso Industry Cooperative Federation, Chairman's Award」

November, Heisei 11

also Japan Soy Sauce Research Institute Chairperson Prize

March, November 11

The 26th National Soy Sauce Evaluation Competition 「All Japan Soy Sauce Industrial Cooperative Association Chairperson Award」

November, Heisei 10

The 41st National Miso Competition 「All Japan Miso Technical Association President Award」

March, Heisei 10

The 25th National Soy Sauce Evaluation Competition 「Chairman's Award」

November, Heisei 8

The 39th National Miso Competition 「All Japan Miso Industry Cooperative Federation, Chairman's Award」

March, Heisei 8

The 23rd National Soy Sauce Evaluation Competition 「Japan Soy Sauce Association Chief Prize」also 「Outstanding Performance Award」

March, Heisei 7

The 22th National Soy Sauce Evaluation Competition 「Japan Soy Sauce Research Institute Chairperson Prize」

March, Heisei 6

The 21th National Soy Sauce Evaluation Competition 「All Japan Soy Sauce Industrial Cooperative Association Chairperson Award」

November, Heisei 5
The 36th National Miso Competition 「All Japan Miso Industry Cooperative Federation, Chairman's Award」

March, Heisei 4

The 19th National Soy Sauce Evaluation Competition 「Honorary Chairman's Award」

November, Heisei 2

The 33rd National Miso Competition 「Central Miso Institute Incorportated Corporation Chairperson Prize Award」

November, Heisei 1 (1989)

The 32nd National Miso Competition 「All Japan Miso Technical Association President Award」

November, Showa 63 (1988)

The 31st National Miso Competition 「Central Miso Reasearch Institute Chairperson Prize Award」

November, Showa 60

The 28th National Miso Competition 「All Japan Miso Industry Cooperative Federation, Chairman's Award」

January, Showa 58

The 10th National Soy Sauce Evaluation Competition 「Japan Soy Sauce Research Institute Chairperson Prize」

November, Showa 56

The 23rd National Miso Competition 「All Japan Miso Technical Association President Award」

January, Showa 56

The 8th National soy sauce evaluation competition 「Honorary Chaiman's Award」

February, Showa 55

The 7th National Soy Sauce Evaluation Competition 「Japan Soy Sauce Research Institute Chairperson Prize」

January, Showa 54

The 6th National Soy Sauce Evaluation Competition 「All Japan Soy Sauce Industrial Cooperative Association Union Chief Award」

May, Showa 53

The 5th National Soy Sauce Evaluation Competition 「All Japan Soy Sauce Industrial Cooperative Association chairperson award」

November, Showa 53

The21st National Miso Competition 「All Japan Miso Industrial Cooperative Federation, Chairman's Award」

November, Showa 52

The 20th National Miso Competition 「Prize」

November, Showa 50

The 3rd National Soy Sauce Evaluation Competition 「Japan Soy Sauce Association Chief Prize」

December, Showa 49

The 13th National Liquor-Seasoning Food Product Council 「Diamond Award」

November, Showa 44

The 9th National Liquor-Seasoning Food Product Council 「Gold Award」

November, Showa 42

The 7th National Liquor-Seasoning Food Product Council 「Silver Award」

November, Showa 41

The 6th National Liquor-Seasoning Food Product Council 「Silver Award」

November, Showa 40

The 5th National Liquor-Seasoning Food Product Council 「Gold Award」

November, Showa 36

National Soy Sauce Competion 「5 or more times of selection prize for recommended area prize」

November, Showa 30

The 5th All Japan Seasoning Tech Appraisal Council 「Outstanding Performance Award」

November, Showa 29

The 5th All Japan Seasoning Tech Appraisal Council 「Outstanding Performance Award」

May, Showa 24

The Emperor toured around Kyushu and kindly observed our Miso and Sauce products

November, Showa 22

After the War, The first Kumamoto Prefectural Soy Sauce Evaluation Competition was held and received the first prize award

October, Showa 12

The 10th Kyushu Liquor and Soy Sauce Evaluation Competition 「Outstanding Performance Award」

November, Showa 11

The 15th All Japan Liquor and Soy Sauce Evaluation Competition 「Special Award」

September Showa 11

The 22nd Kumamoto Prefectural Soy Sauce Evaluation Competition 「Outstanding Performance Award」

November, Showa 6

Four Great Honors received from the Emperor:
Gokenjou Gokanouei / Tenrainoei / Okaiagenoei / Daihonei Goyoumeinoei

September Showa 4

The 15th Kumamoto Prefectural Soy Sauce Evaluation Competition 「Outstanding Performance Award」
Received Honorary Award by being awarded 5 consecutive years 

November, Showa 3

His Majesty was pleased to approve the offering of our Soy Sauce which won the first prize of the 14th Kumamoto Prefectural Soy Sauce Evaluation Competition

February Showa 3

From the Awards Bureau, Konjuhousho Award

September Showa 2

The 13th Kumamoto Prefectural Soy Sauce Evaluation Competition 「First Prize Award」

November, Taisho 15 (1926)

The 12th Kumamoto Prefectural Soy Sauce Evaluation Competition 「First Prize Award」

November, Taisho 14

The 4th Kyushu Okinawa Liquor Soy Sauce Evaluation Competition 「First Prize Award」

September, Taisho 13

The 11th Kumamoto Prefcectural Soy Sauce Evaluation Competition 「First Prize Award」

October, Taisho 8

The 7th Kumamoto Prefcectural Soy Sauce Evaluation Competition 「First Prize Award」

December, Taisho 6

Teikoku Meisan Kenshou Kyousinkai (Emperial Distillery Appreciation Award Competion) 「Outstanding Gold award」

December, Taisho 5

Rittaishirei Kinen Kokusann Shourei Hakurankai 「Honorary Award」

May, Taisho 3

The 6th Japan Industry Expo 「First Prize Gold Award」

April Taisho 2

Imperial Foods Expo 「First Prize Gold, The Great Honorary Award」

April, Meiji 45 (1912)

National Sake Brewery and Soy Sauce Evaluation Competition 「First Prize Silver Award」

August, Meiji 44

Domestic Product Expo 「Honorary First Prize Gold Award 」

May, Meiji 43

Domestic Production Fair 「First Prize Gold Award (Soy Sauce)」