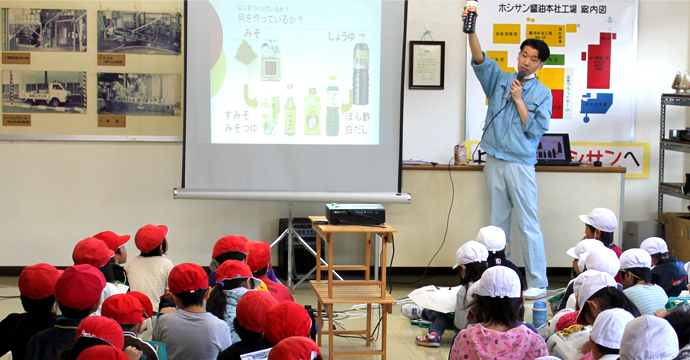 Miso and Shoyu are vital to our everyday meals. We conduct educational activities through factory tours to experience the wonderfulness of the seasoning that supports Japanese food culture.

As part of social studies and comprehensive learning, over 1000 people come to the factory tour every year from students to adults centering on primary school students as the main visitors.
(Examples of participants: nursery schools, kindergartens, elementary school to college students, welfare institution, and any groups or individuals are also welcome)

With Hoshisan's quality control professionals and field artisans, lectures and demonstrations on soy sauce production are conducted. Participants can go inside the factory and observe the product line.
※Free of charge
Schedules
Every Wednesdays, Thursdays and Fridays (Except factory holidays, beginning and end of the month, new year holidays and the whole month of December)
Time
10:00 to 12:00 (please contact us if you wish to visit on a different date and time)
Time required
Approximately 60 minutes
Number of participants
1 to 150 people
Fee
Free
Precautions
①Please acknowledge that the production line may not be operating on the day of the tour due to urgent inspections, repairs or other situations.

②Miso-making division is operating on Wed, Thu and Fri from 10am to 12pm.
Please note that cleaning is the main work at the factory in the afternoon.

It is all based on reservation. Peak seasons are from October to November.
(※It is on first-come, first-served basis. Please reserve as early as possible.)

Download the application form from the button above, fill in the necessary information and then fax it to us.



Before entering the factory, everyone will learn with joy about unique information on Miso and Shoyu that most people do not know.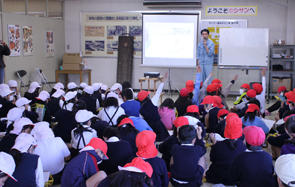 You will never get tired of seeing amber-colored Shoyu rhythmically filled in bottles.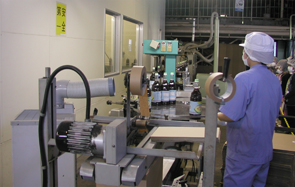 The large-scale equipment used to mix the boiled soy beans, Koji and salt together is a sight to see! Hoshisan's determination and commitment of Miso making starts here.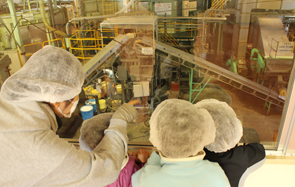 After devoting a great deal of time and effort to make our Miso, you can see the process of packaging. This is the final step before the product reach your households.